Simple, Convenient, Secure.

Could your business benefit from faster payments, easier invoicing, and happier clients? Do your customers demand modern solutions, multiple payment methods, or user-friendly online payment portals?
Merchants can now take advantage of the latest updates to one of our most successful and most requested features, APS ClickToPay, across multiple ERP platforms, including Acumatica, Sage, and SAP Business One. All platforms with APS ClickToPay will benefit from the new enhancements and updates recently released.
What is APS ClickToPay?
APS Payments is constantly developing new software solutions and integrations compatible with merchants' accounting, POS, and eCommerce solutions. APS ClickToPay, our most praised feature, is a secure way to have invoices paid by your customers with one easy click. It is designed to add to a company's bottom line by adding convenience and ease to the invoice paying process. The enhancement software, installation, setup, maintenance, training, and support is free for merchants who process credit cards with APS Payments. There are no billing limits!
APS ClickToPay Benefits:
Get more of your invoices paid
Get your invoices paid faster
Provide convenience to your customers
Greener solution than paper invoicing
Allows customers to pay via ACH or credit card online
Payments are seamlessly integrated into your ERP & AR Cash Receipts
Available free of charge if processing with APS Payments
New Release Features for APS ClickToPay:
Cash Discounting to credit card transactions
Merchant option to restrict payment methods (only allow Credit Card, versus both Credit Card and ACH)
Merchant option to add theme to buyer interface (colors, fonts, company logos).
Buyer interface improvements (clickable modal windows to view invoice details, invoice list paging, friendlier payment page)
Sales Order Payment support - feature added April 2021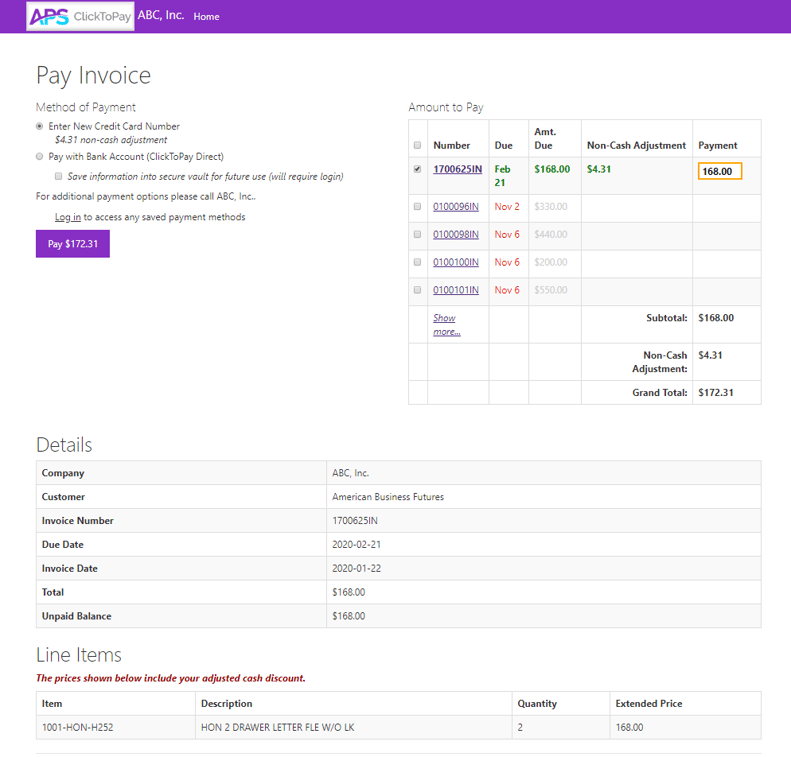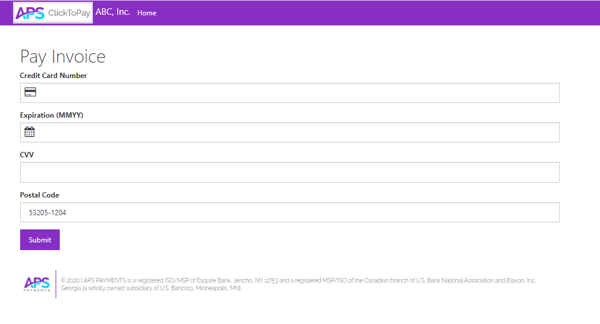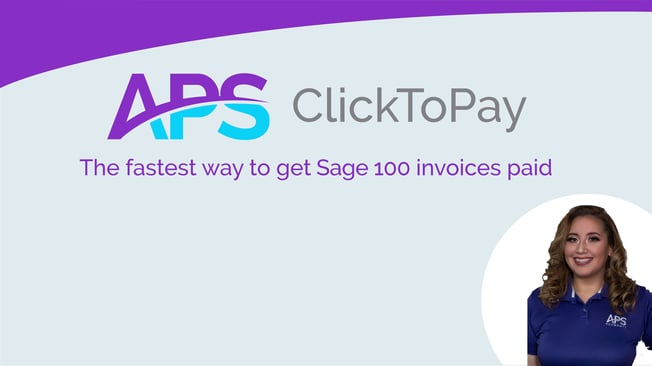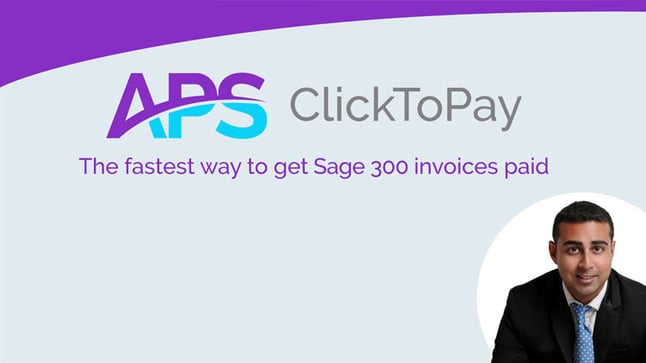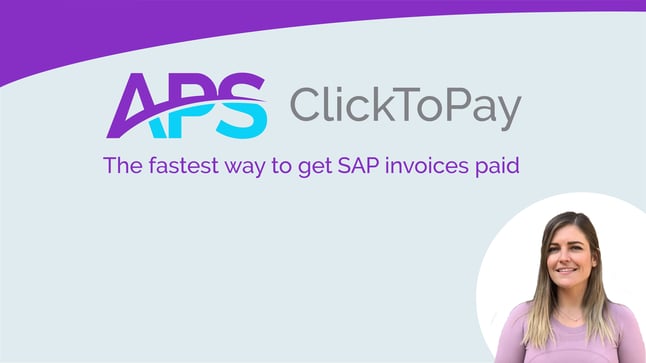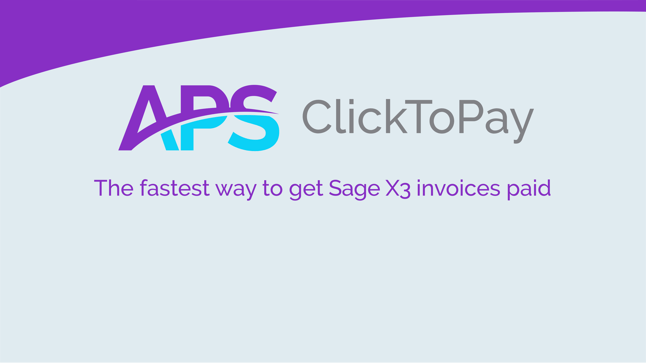 If a prebuilt integration is not available for the business solutions you use, we have an API available to develop a custom integration.
APS Payments takes the stress out of payments and reduces human error when completing transactions. APS Payments helps you process credit cards automatically without additional human intervention, making your life easier and your business better. Secure data protection that comes with the APSPAYS Vault gives customers the chance to save their information in the vault for any future purchases they may need to complete without storing sensitive data on local servers.
Contact us for a discovery call or a free statement audit review for your integrated payment needs. We can get you up and running in as little as 24 hrs., depending on individual circumstances.